More About Me.
I am the Creative Director of the Branding agency Lotin Corp. which I co-founded in 2008 in Douala, Cameroon. And since October 2014, I am the founder of Lotin Corp. Academy where I teach graphic design, web design, interior design and digital marketing.
Passionate, I started designing in 2009 by creating the project file of my late father (EBOA LOTIN, Family & Friends), under the label Lotin Corp. I am now a graduate of the Graphic Design School of Australia in Web Design. I also hold numerous HubSpot certifications in Digital Marketing and Growth-Driven Design.
I love well done job, digital animation and working with friends. I love helping others grow, which is why I am an author and translator for Tuts+ and Interaction Design Foundation, and also author for Lotin Corp. blogs (+800 articles and translations and counting).
I have also produced 08 (eight) ebooks as part of my agency Lotin Corp. content strategy, including one in collaboration with Abhimanyu Bhardwaj on subjects as varied as design, entrepreneurship, Design Thinking, marketing…
When I discovered Elliot Jay Stocks, Andy Clarke, Mark Boulton, Jason Santa Maria and Verlee Pieters, Robin Landa's book, Graphic Design Solutions, Rockable Press ebooks, Five Simple Steps publications, A Book Apart and Smashing Magazine collections, my vision of design changed, thanks to them for continuing to inspire me.
But my greatest influence is in advertising, from. the late Daniel Nelle, who I call "The Master". And, finally the elder Saki Mafundikwa and the whole family at the PADI helped me to start my sankofa.
My favorite software are Photoshop, Illustrator and InDesign. I'm also an advocate of branding with the hashtag #BrandingAdvocacy.
Since 2019 I am a member of the Executive Board of the PADI (Pan-Afrikan Design Institute) which is an organization whose role is to promote the practice of design in all its forms in Africa.
I am also a music producer, guitarist and bassist since 2002. I translate my musical feelings into my graphic compositions. So, welcome to my world.
What I Do.
Graduated from the Graphic Design School in Australia, I'm the Creative Director of Lotin Corp. & the Founder of Lotin Corp. Academy.
BRANDING
I'm doing brand strategy for small and medium businesses. I also create logos and complete systems of Brand Identity.
WEB DESIGN
I design web site and mobile application interfaces. I really like WordPress, and the Genesis Framework!
UI/UX DESIGN
To the uninitiated, UX design can seem like an intimidating field. But count on me for interaction design, design thinking, and usability, just to name a few.
DIGITAL MARKETING
I'm an HubSpot certified in Inbound Marketing, Content Marketing & Email Marketing. I work with brands of all sorts to have them spotted on the web.
I've thrown some free courses out there, too! 😉
Stay tuned for some fresh ones! 👌🏾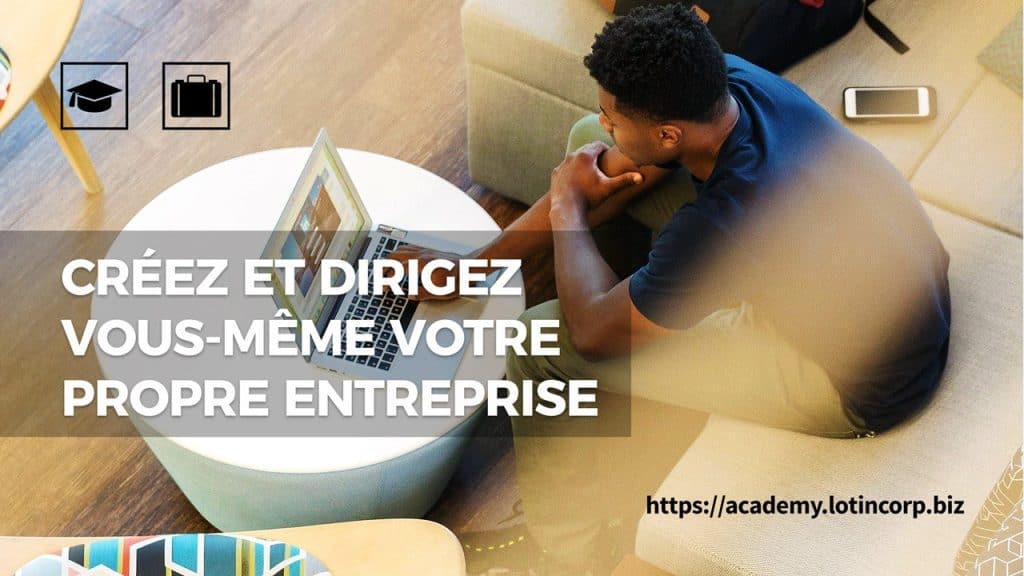 I'm also an author!
Since 2018, I write on subjects as varied as #freelancing, #webdesign or #branding.
I'm a speaker and a lecturer.
And I gave a lot of interview both on traditional printed press and online. Discover.
Videos
Podcasts
Econuma – Le métier de web designer avec Henri Lotin
Npointcom – Entretien avec Henri Lotin
Radio Casmando – I love my job
I'm not currently available for freelance work.
But if you want to work with my agency and its team at Lotin Corp. you're welcome.
WHERE TO FIND ME
403, Drouot St, Akwa
Douala, Cameroon
EMAIL ME AT
contact[at]lotincorp.biz
CALL ME ON
Mobile: (+237) 673 418 810
Office: (+237) 233 43 39 62